Utah's Mighty 5 National Park Road Trips between Arches National Park and Capitol Reef National Park
 Zion National Park, Bryce Canyon National Park, Capitol Reef National Park, Canyonlands National Park and Arches National Park.  The Mighty 5.  A bucket list trip for road trippers, families, and explorers of all ages.  While there is plenty to see and do within each park, you are missing out if your Utah itinerary does not include the unique features between the parks, too.  
 If you are planning a Mighty 5 road trip, you will pass right through our backyard as you travel between Arches National Park and Capitol Reef National Park.  This millions of acres sized playground can seem overwhelming when deciding where to explore.  Not to worry – we know the best of the best roadside treasures between Arches National Park and Capitol Reef National Park in this vast wilderness area.  Here are five of our favorite places to explore starting from Moab, Utah and heading to Torrey, Utah.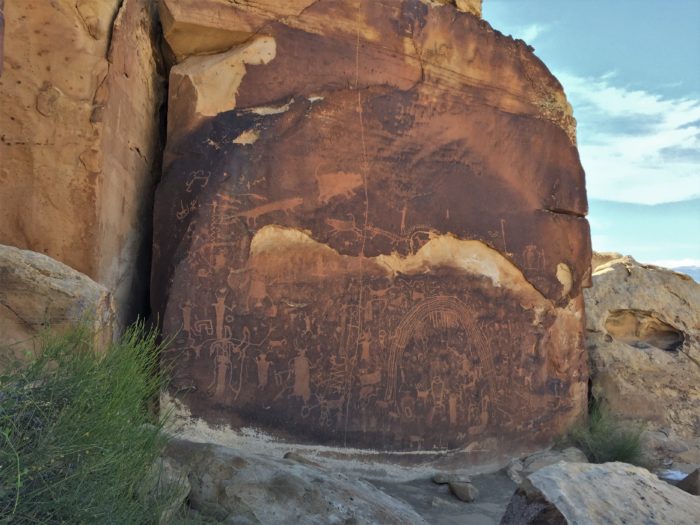 Sego Canyon
If you are interested in rock art, pictographs (images painted onto rock) or petroglyphs (images carved into rock), then Sego Canyon should be on your travel itinerary.  Sego Canyon provides a rare opportunity to see rock-art from three distinct cultures: Barrier Canyon, Fremont, and Ute Indian cultures.  Dating as far back as 2,000 B.C., the rock art features hundreds of animal and humanoid figures that hold cultural and spiritual significance.  Unfortunately, there has been vandalism at this site, but the diversity and condition of rock art makes the stop worthwhile, nonetheless.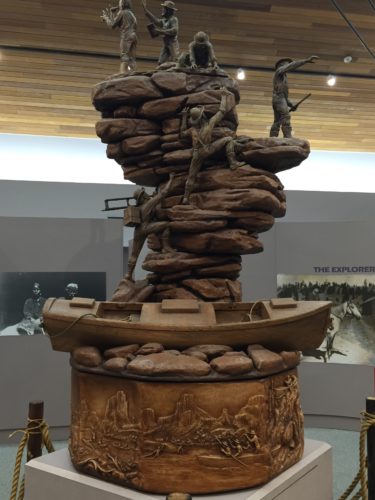 John Wesley Powell Museum
This museum tells the story of the region's river running community, including a featured exhibit on the John Wesley Powell expeditions, and is appropriately located along the banks of the Green River.    The museum's lower level features a blast from the past with a small dinosaur exhibit.  There is also a visitor center and thoughtful gift shop with a diverse range of souvenirs. If you are looking to grab a bite to eat after visiting the John Wesley Powell Museum, we highly recommend the Tamarisk Restaurant found across the street.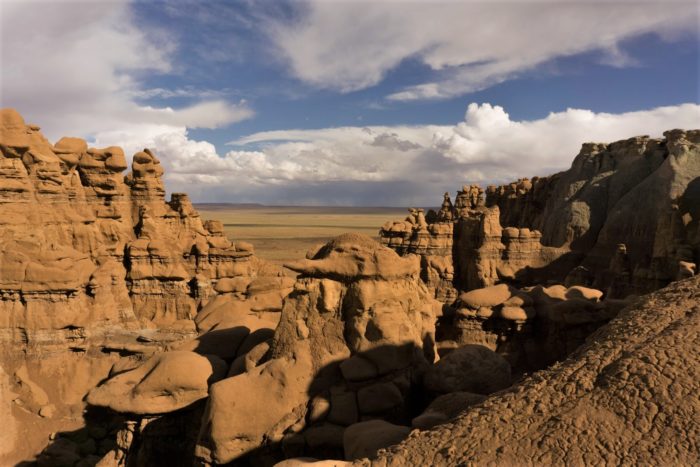 Goblin Valley State Park
A valley filled with curious sandstone formations ignites visitor's imaginations.  Families will appreciate the outdoor playground where children and adults alike are encouraged to climb up, over and around the sandstone goblins while exploring this fantastical wonderland.   
BONUS: Goblin's Lair Canyoneering 
We offer a half-day canyoneering adventure in Goblin Valley State Park which is the perfect way to infuse adventure on what is typically treated as a travel day for visitors travelling between Arches National Park and Capitol Reef National Park.   Guests learn basic canyoneering techniques and then experience the thrill off a 90-foot heart-pumping rappel into the Goblin's Lair.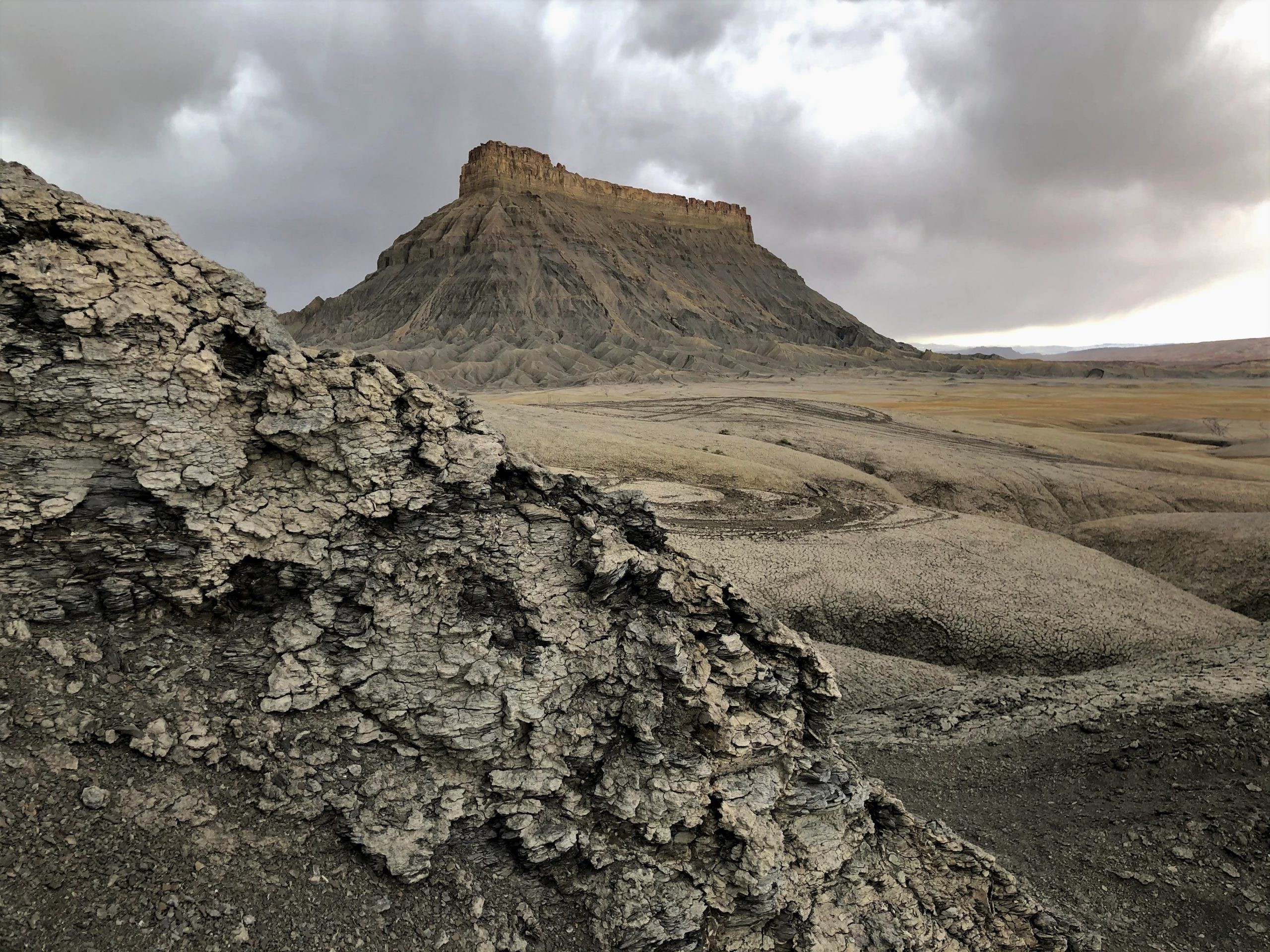 Factory Butte
You may not have known about Factory Butte before now, but it has been a favorite of landscape photographers, drone videographers and Hollywood for years.  This butte commands the surrounding barren badland landscape that gives off Mars-like vibes. Though the landscape may appear lifeless, small purple and yellow flowers push up through the cracked mud each spring and if you are lucky, you may catch a glimpse the fastest land mammal in North America, the pronghorn.   
BONUS: Moonscape Overlook 
If roads are dry, consider travelling a little bit further down the dirt road to a fantastic overlook, known as Moonscape Overlook, which offers an expansive vista point of moonlike terrain. 
Mesa Farm Market
Twenty-five years ago, Randy decided to build a farm in the middle of the desert.  This area is not just a desert ecosystem, it is also a food desert, but Randy has changed that with his epicurean offerings.  This 50-acre oasis along the banks of the Fremont River features a pasture of goats, a wood fired oven and world-class cheese.  You can taste both Randy's passion as well as the local terroir in the seasonal artisan food offerings that include oven baked bread, fresh goat cheeses such as chevre and tome, fair trade and organic coffee, pastries and produce.